Thirty-nine month old Sarah can be a little serious sometimes.  Here she is wearing my specs and making her serious face. At her age, Ted was very serious about PB&Js.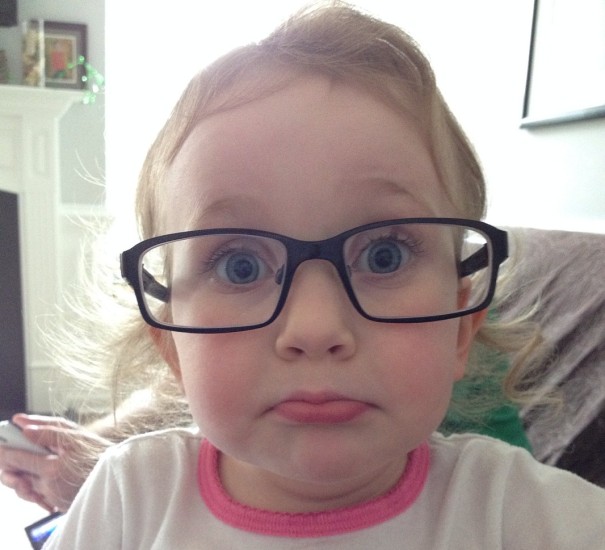 But she's not serious all the time by any means.  She's usually a very cheerful active three year old.  Here she is at the park, enjoying the first non-icy day we had in a while.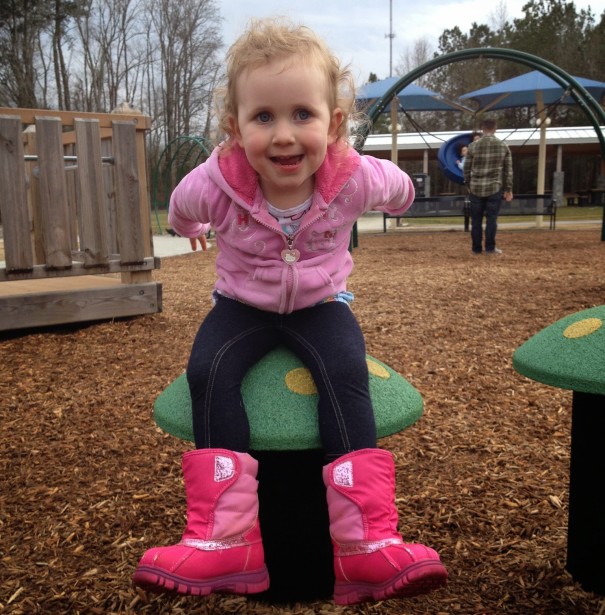 Thirty-nine month old Sarah is like this close to having pig tails.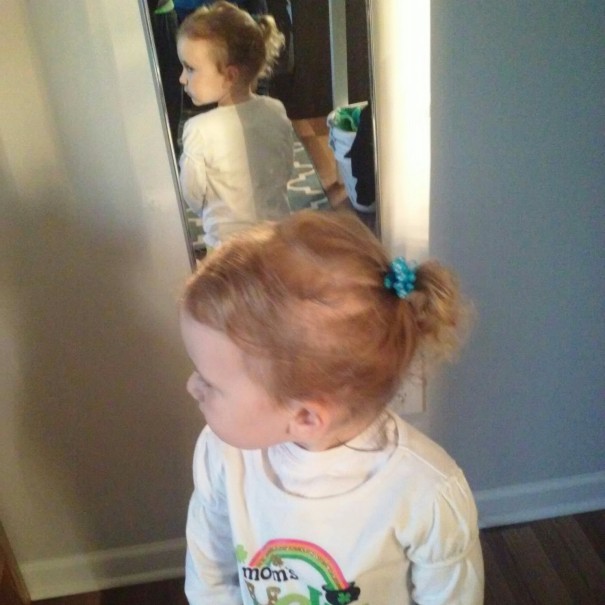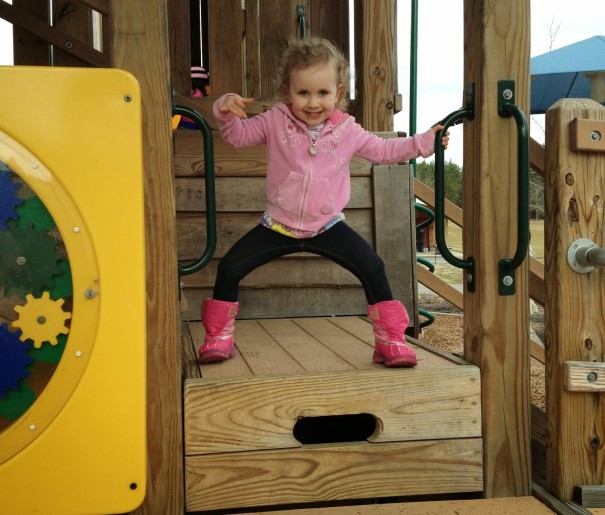 We got to visit a friend's house for a birthday, and Sarah got to play some video games. I think she liked them.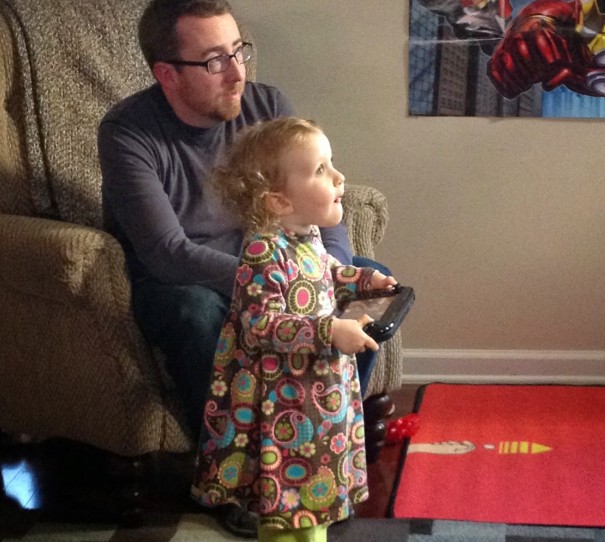 Notes about Sarah:
* Sarah's still very much in to her gymnastics class, though we missed a few classes during the last month because of the weather.  Her neighborhood friend Megan goes with her now, and that makes it pretty exciting for her.
* Thirty-nine month old Sarah had her 3yr checkup, doing well.  The next week she had an ear infection.  All cleared now.
* Sarah's an avid Uno player now, joining our family games.  She also enjoys Hungry Hungry Hippos, Sorry, and a My Little Pony board game.