Seventy-one month old Ted likes playdough.  Which is good, because with all the snow days in February, playdough was what was happening.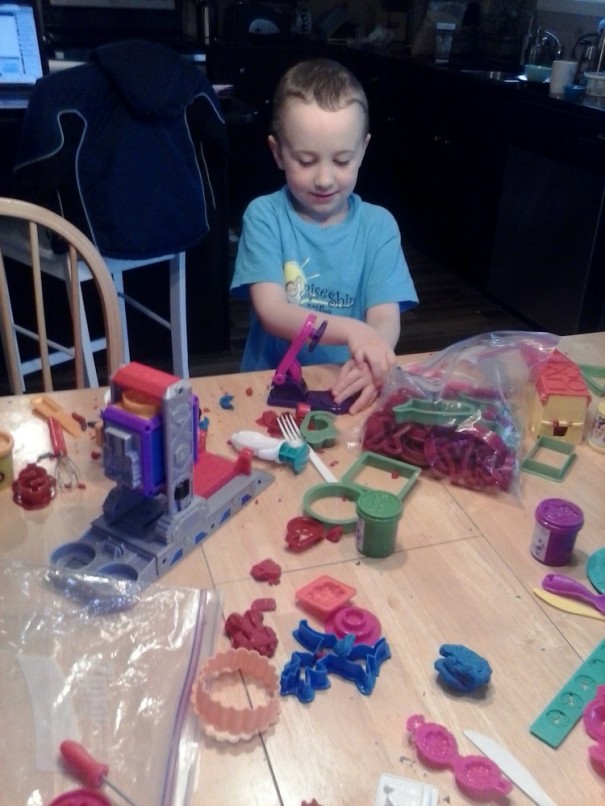 Ted sweats the details.  Like the details of his website:  GameFlix. He's been working on this off and on over the last month, while his dad secretly teaches the new family trade to him.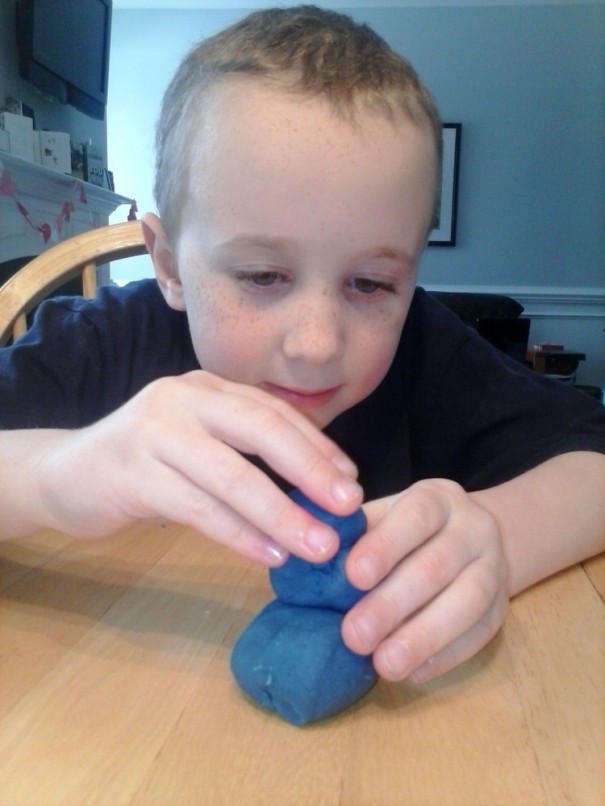 And he runs!  His first real big school fundraiser happened last month and Ted raised $300 to help build a school courtyard.  He ran a 35 laps around the gym, and they magic-markered his shirt on every lap.  He was very excited about this, and hustled the whole way.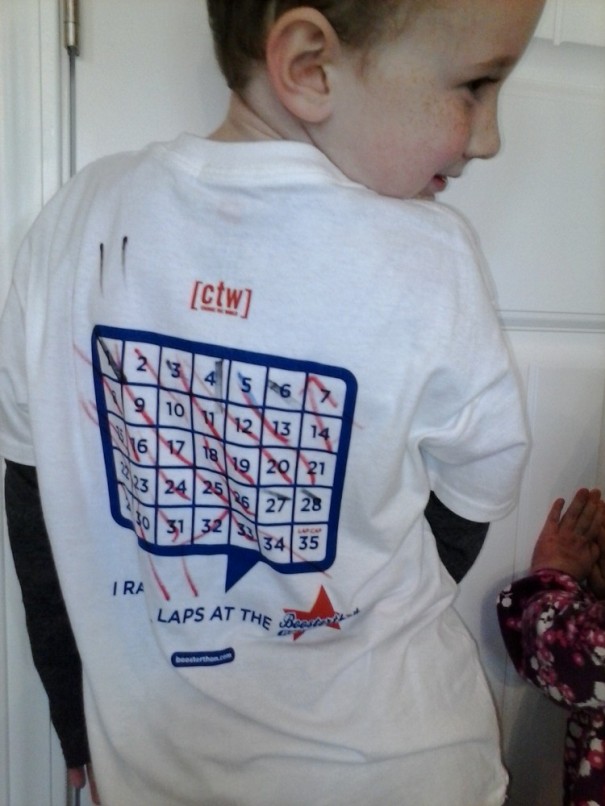 And he wore his Batman hoodie a lot, too.  I am still very jealous that he has this.  One second he's got a hooded sweatshirt on, the next he's got a Batman mask on!  He lives in a miraculous time.