Sarah had her first day of preschool this week!  She did great.  It's the same building that Ted was in for his preschool (though they're under different management now, so things are a little different there.)  She'll go twice a week for now.
Just like Ted's first day of preschool, it was raining.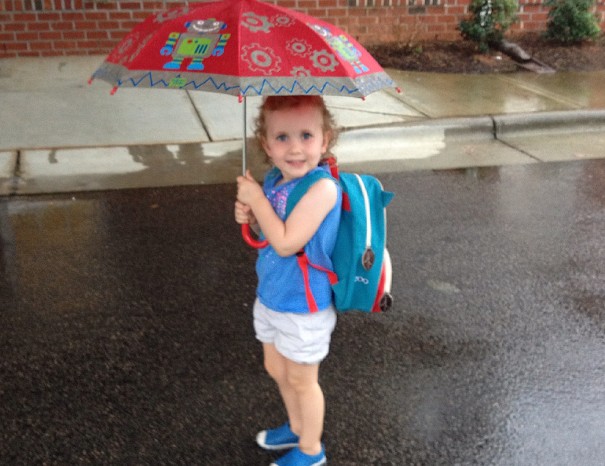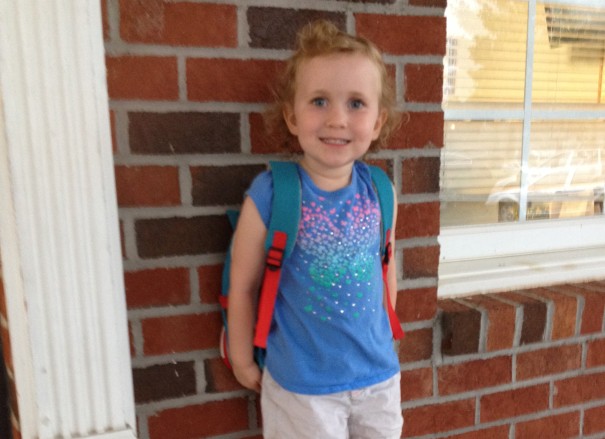 One of Sarah's friends from the neighborhood is in her class!